We love a good egg hunt here on Easter Sunday. We tend to set it up indoors as the weather can be very changeable! No one wants soggy eggs!
We set up a basket and sign just outside my son's bedroom door, then place clues, arrows, and bunny feet around the house for him to find. In years past I have used those filable plastic eggs to hold non candy treats as well as hiding the assortment of chocolate eggs he receives year upon year! This year I just couldn't find much that would fit into those eggs that he would appreciate now that he is a year older. Instead I bought some small wrapped mini eggs, a couple of toys/books along with his main Easter eggs. I think he will still enjoy hunting for those!
There are some very creative peeps out there who very generously share their printables for free with the rest of us. I have listed below my favourites, along with those we have used in years past, as well as giving you my own designed printables! This is my first set of printables and I hope you like them! They will each print out on A4 paper or card. The bunny feet aren't huge but they are brightly coloured and can be seen easily on the carpet or amongst the grass! Right click and open up the picture in another tab. Save the image to your computer and then print out.
Enjoy!
You can attach this to a stake to set up in the garden or stick to your stair banister or a door!
Bunny feet! Print out as many as you need!
Simple arrows to help your kids navigate the goodies! Print as many as are required!
MY FAVOURITE FREEBIES FROM AROUND THE WEB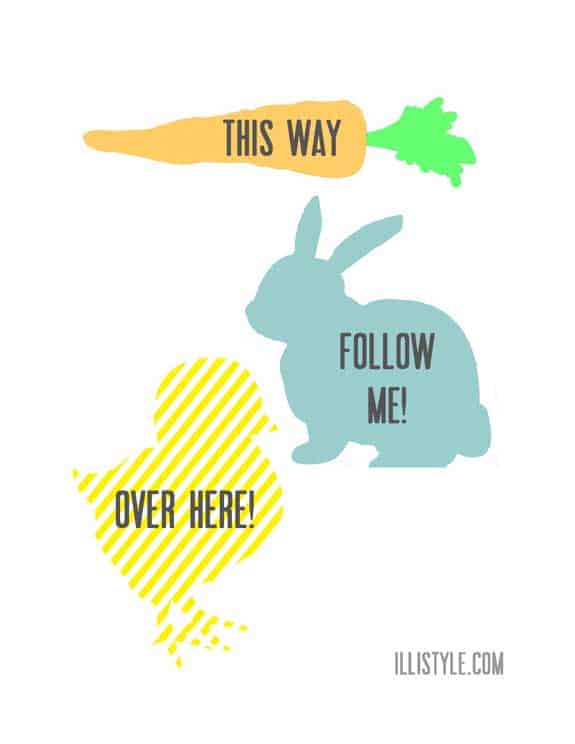 These fun signs are a nice change from the arrows and eggs! Find them all over on
Over the big moon
This lovely Spring set is by
Embellish
, go check them out!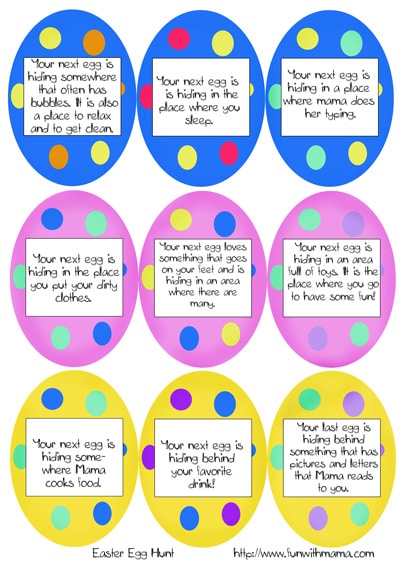 These clue eggs are great and also come with a set of blank ones to write your own! Find them at
Fun with Mama
More cute bunny feet! Find them at
LoveMae